The KCLC Lindenwood University Interview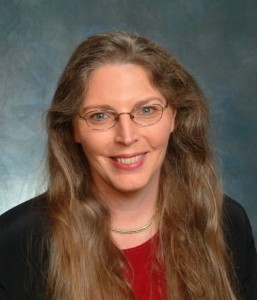 This interview was conducted by Diana Van Iseghem with Philip Gounis on April 29, 1977 at the Lindenwood College (now University) 89.1 FM radio station as part of the KCLC Marathon Weekend fundraiser.
Van Iseghem: With us here in the studio is Philip Gounis, who does Crackerbox an American blues show on Thursday evenings here on KCLC.How long have you been doing your show?
Gounis: I started it in March last year.
Van Iseghem: Do you think that people listen to blues and just say,"Hey, I like it" or does it have to kind of grow on you?
Gounis: Sometimes it might reach you right away and I think that's the magic of some of the better known blues artists like B.B. King or Albert King.Some of the lesser known or more esoteric artists…because of the condition of the recording,that's one factor or because of the general presentation, it might take some listening to before you really get into it, the way that you might get into AM radio for instance.AM radio is almost like an injection,it comes to you right away.It's designed to do that.
Blues music exists on so many different levels,that to appreciate the real thing you might have to listen for awhile.
Van Iseghem: Is it somewhat like jazz At least that's what I'm getting from you…I feel like it is.There's avant garde jazz,there's really mellow jazz…
Gounis:..yeah,yeah.
Van Iseghem: What types of different blues are there?
Gounis: There are different kinds of artists.Robert Johnson you could listen to in the way that you hear him when the Rolling Stones do his music.But then on a whole other level, I know of a case where his lyrics are being used in a literature and poetry class out at the University of Missouri.His lyrics are poetic and they can be absorbed as poetry or as dance music.Johnson is the type of artist  that you can dance to or you can sit down and read his lyrics like poetry.I guess that's why Robert J9hnson has influenced so many people.
He quit recording in 1937.I think that he died in 1938 ;but his music has stayed around.It's influenced all the major British groups and a lot of the American artists.
Van Iseghem:What's caused the recent popularity?
Gounis:Yeah,that's interesting because for a long time it existed right under everybody's noses.There used to be a category called"race records" and they just weren't played on white radio stations,but things changed.And in the early Sixties there was the so called "British invasion".Groups like the Rolling Stones did the songs of Muddy Waters,Slim Harpo,Howlin' Wolf and people got excited about it and thought it was great.Then they went and tried to check out the originals and find out who did them first.
It happened in a funny way that the British artists,to use Bob Dylan's term "brought it all back home."There it was.Artists like Mick Jagger and John Mayall had been listening to blues for a long time and it was a big influence on their music,but the white kids in the United States…I guess that they just weren't turned on to it.Maybe because of the segregation of "race records" and then everything else.
Van Iseghem: Do you feel that there still is that segregation?
Gounis: As I mentioned, you have artists like B.B. King that reach a major audience, and in some instances a predominantly white audience.On the other hand, you see examples of a very subtle kind of segregation of the music right here in Saint Louis.To hear it you have to go into predominantly black neighborhoods that most white people wouldn't usually go into,but they'll go just to hear the live music.
Van Iseghem: Who are some of your favorite artists?
Gounis: Well, Robert Johnson for sure.And whenever I'm talking about blues, I talk about an album entitled Blues Before Sunrise made by Leroy Carr and Scrapper Blackwell.They were a duo from the Thirties that you don't hear a lot about; they were underappreciated,but to listen to their music is magic!Leroy Carr played piano and sang.Scrapper Blackwell played guitar.By the way,they recorded some of their songs in Saint Louis back in the Thirties.They were superb artists.
I also like a lot of Chicago blues artists like Junior Wells, Muddy Waters,Howlin' Wolf… a lot of the major Chicago blues artists.
Van Iseghem: Do you feel that blues music in Saint Louis is well publicized ?
Gounis: I think that it's publicized somewhat, but you need to look for it.That's part of the reason why I think that Crackerbox is a good idea and part of the reason why it was inaugurated.To let people know…and I've gotten so many calls saying that they love the music,but it wasn't available or they didn't know where they could hear it.So now we have it on KCLC and it's really a treat,because there's only one other station that I know of in Saint Louis that plays blues at all.And there's definitely an audience for it,as evidenced by the phone calls and feedback that I get from my listeners.
Van Iseghem: How did you get the idea of doing a blues show?
Gounis: When I was a teenager…fifteen years ago, or whenever, I remember on AM radio you could hear artists like Elmore James  and Jimmy Reed or B.B. King, but somehow blues moved into that realm of being kind of underground or obscure music.Once in awhile you might hear it,like on the old KDNA radio station in Gaslight Square,but it wasn't out on the airwaves much.It was missing.There was a missing link there.
I had heard Gene Roberts do his excellent country western show here on KCLC and I thought that blues might have an audience -and it does.I thought that people would appreciate being able to hear these artists that they can't hear anywhere else.That's how the idea came to me.
Van Iseghem: How did the show Crackerbox get its name ? Has it always been called that?As long as I've been here, I remember hearing Crackerbox,but how did the name originate?
Gounis: Originally Kaylock Sellers, who used to do a jazz program out here…used to be on the staff…we talked about doing an early morning folk/blues type of show.I envisioned having artists like Mississippi John Hurt worked into the format.He does a kind of mellow folk/blues thing…people like Rory Block,that type of folk/blues…early in the morning.I was going to call the show Crackerbarrel,but it got changed to a night time blues show.That kind of put it into a different perspective…to do more urban blues ,but I never mentioned to Kaylock that I wanted to change the name.
Somehow when it appeared in the program guide, there it was Crackerbox !(laughs).It's got a funny connotation,because there's a blues colloquialism that refers to a record player as a "box".In The Band's song "Up On Cripple Creek" they sing,"We were back at the shack,we had Spike Jones on the box".They're making a reference to playing Spike Jones records.Then "cracker" can be a term like "honky"(laughs) in some parts of the United States.So you have the title Crackerbox.(laughs) It all came together.It fit -a white guy playing blues!
Van Iseghem: (laughs) So the name has stuck now.
Gounis: Yeah,it was really by accident,but it seems like an appropriate title for the program.
Van Iseghem: Do you ever have special guests on the show that come out here and play blues live?
Gounis: Yes. We did a show with Bob Case who used to live in Saint Louis.He now has a band called The Jaguars in Boston.They're a strong part of the Boston blues scene.That who whole scene is reminiscent of what was happening in Chicago in the early Sixties.
I also had Bob Heyer on the show.Bob has played with the Sir Douglas Quintet,played with Gene Vincent.He also was in on a recording session with Big Joe Williams about 1966, I think in Kirkwood.Bob also has played recently with a group called the Rocket Blues Band.
I want to do more live blues programs,try to get that together.There sure are enough blues artists in the area and I'm going to try to get them out here to station.
Van Iseghem: That'll be outstanding! What are some of the places,that if people are really interested can go to, to listen to blues?
Gounis: There's a very fine blues piano player called Silver Cloud down at 419 North Euclid at Reflections.He plays on Friday and Saturday nights.On Monday nights, a gentleman by the name of Leroy Pierson plays country blues there on his National Steel guitar.There's a place called Sadie's Personality Bar at Union and Wabada,where they have bands playing electric blues.And there's another place called the Sante Fe Lounge at Dr. Martin Luther King Drive and Kingshiway.
Occasionally a committee called "Friends of the Blues" will bring some artists into town.I'm not sure if they were responsible for this event,but Roosevelt Sykes, who's a venerated singer and piano player, was at B.B. Jazz,Blues & Soups at Cerre and Broadway.
Every once in awhile other bars will book blues bands.John Lee Hooker was at Fourth and Pine.Not too long ago Sonny Terry and Brownie McKee,and also Bonnie Bramlett were at Mississippi Nights.
Van Iseghem: How would you get people interested in blues?
Gounis: I think that Crackerbox is part of it.I think that it's a matter of exposure and a lot of people…maybe listening to a band like the Allman Brothers or the Rolling Stones are somebody…and if you just mention,"Have you ever heard the original version? There's an original version of  this.What you're listening to is second generation blues"…people become interested.
People here on campus are interested.People just nineteen or twenty years old that have heard the Allman Brothers or the Rolling Stones or some of these other British groups…Fleetwood Mac who are real big now, started out as blues band.I had a request the other night for the record that they did with Otis Spann.
I think that it's a matter of retracing the origins and the sources.The British groups got a lot from American blues artists.
Van Iseghem: You said that we were in the second generation of blues;do you think that there will be more generations going?
Gounis: Right now it doesn't look like there's going to be another blues explosion like the one that happened in the Sixties.As far as the real blues always being here – it will be here.There are young black artists that are playing blues on the west coast and in Chicago and Boston…it'll always be around.It's the foundation of American music.
Van Iseghem: I know another show that you used to do on KCLC was a show called Verbatim.And since we have a few minutes,would you tell us what that show was like?
Gounis: I write poetry and I'm involved in that scene too.To me there is no large separation between blues and poetry.As I said, so many of the talented and expressive blues artists wrote poetic lyrics.You can take their lyrics as poetry.It's alive on the page almost as much as it is with the music.
Verbatim was a program where I invited local poets to come to KCLC and read their work with musicians or by themselves.That's another thing that I should start up again,because I think that it was good for the poets to come out and to get to a larger audience.
Again, I think that it's just a matter of exposure.With rock 'n roll,AM rock, people hear it all the time;so of course they're going to buy it.I guess that if you hear something often enough you might begin to like it.But there are other art forms and other artists, especially in poetry and jazz and blues that are truly making a statement.And the statement is unique and worth listening to.It's just a matter of getting it on the air waves or into print;so that the people can tune into it and relate to it.
Van Iseghem: I know that you are going to be doing a special edition of Crackerbox for the marathon.What are you going to do?
Gounis: Well it's supposed to take place at six o'clock Saturday evening; and as I mentioned on the show last Thursday night I'm going to try to have some live blues on and some surprises for my listeners.
Van Iseghem:…"have some surprises" – You're gonna leave it like that? (laughs)
Gounis: Yeah, I'll have to leave it like that.(laughs)
Van Iseghem: Are you going to do a potpourri ? I know that you usually do different types of blues.
Gounis: What I have in mind with the artists that I'll bring out is to try to get some feedback from them and from the listeners …so it will be a kind of three way exchange…playing records that I like, that I've been influenced by,records that the live artists like and that have influenced them;then maybe we'll get some calls and the listening audience can give us some idea of what they'd like to hear too.We'll have quite a mix.
Van Iseghem: I'm looking forward to hearing that special edition of Crackerbox.Thanks for stopping by and talking.
Gounis: Thank you Diana.