Rick Danko -the album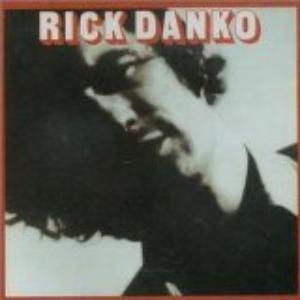 There is a scene in Martin Scorsese's panoramic film 'The Last Waltz' where the director asks Rick Danko what he's been up to since The Band stopped touring.Danko replies by playing a tape of  the song 'Sip the Wine' from his solo album.It's a comprehensive and representative answer.
The eponymous album has the same color and versatility that made The Band more than just another rock band. It contains the same kind of rough edged country soulfulness that came through so strongly from The Band-and more.That 'more' is supplied by veteran rock 'n rollers Eric Clapton,Ronnie Wood and the late Doug Sahm.In addition, Danko's former band mates,Garth Hudson,Levon Helm,Robbie Robertson and Richard Manuel contributed on separate cuts.
Besides Danko, the now deceased Emmett 'Ringolevio' Grogan and Bobby 'See You Later Alligator' Charles share song writing credit on the collection.Grogan's contribution is especially unique in that he was a lively participant in the San Francisco cultural explosion of the 1960's and founder of the anarcho-give-it-away assemblage called The Diggers.
Multi-talented record producer Rob Fraboni is to be applauded for harnessing all the diverse brilliance present into one unified presentation. The finished product demonstrates the direction that truly progressive rock can take while still retaining the most vibrant elements of basic rock 'n roll.